What the Annual Showcase Means to Me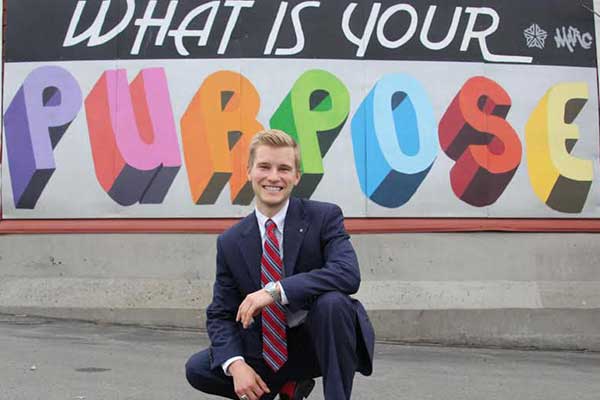 By member, Andrew Brady
Two of the most consistent and powerful findings in Positive Psychology are the impact of both gratitude and community on wellbeing. Since Thanksgiving is my favorite holiday, I'm going to spend each day between now and then thanking someone I admire for the way they give to their community.
WHAT IS THE COMMUNITY SHOWCASE?
Thanksgiving is my favorite day of the year, but the only other day that even comes close is the NextGen Annual Community Showcase — and it is the main reason why our members love the purpose of NextGen Rochester! NextGen is a philanthropic giving circle of young professionals that pool their money to make grants around Rochester. Each year 8-10 organizations are selected to present at the Showcase and members vote on which organizations to make grants to. It is an unbelievably uplifting experience to hear from so many passionate people that have dedicated their lives to the betterment of #ROC.
HOW DID NEXTGEN START?
None of this would be possible if 8 young philanthropists had not come together 7 years ago to start NextGen, 4 of which I am lucky enough to call friends. #Thanks4Giving Maria Thomas Fisher, Saul Antonio Maneiro, Teresa Gianni, Cynthia M. Pacia and the other visionaries who created NextGen, which has become my favorite tribe of people in town.
ANYONE CAN JOIN THE EVENT – ONLY MEMBERS CAN VOTE
All it takes to join as a member is a $100 donation, but all community members are welcome (and encouraged!) to attend the Community Showcase! I can promise you that by the end of the night, you'll never have been so proud to be a Rochesterian!
TELL ME MORE ABOUT MATCHING DONATIONS FOR 2017
Plus if you attend the Showcase, the first 10 attendees to make pledges to become members can join NextGen for just $50 thanks to matching funds that were donated by current members. Hope you'll join us!
SEE YOU THERE!
We hope to see you at the NextGen Rochester Annual Community Showcase (Facebook Event) on Monday, Nov. 21st at Geva Theatre!  Doors open at 5:30pm and the main event starts at 6:30pm.
In my last words: Who do YOU admire for their community building efforts? Maybe someone you know well or maybe someone you've admired from afar. #PayItForward and write a handwritten letter, tell them in person, call them on the phone or post online with hashtag #Thanks4Giving! 
– Andrew Brady