Each year, the focus of programs that will be funded by NextGen are identified by a member survey.  Program options include: Arts & Culture, Community Engagement, Education, Environmental, Health, Downtown Revitalization, Poverty, Women & Girls, Youth Engagement.
A request for proposals (RFP) is released based on the selected interest areas in the late summer. After reviewing more than 100 initial grant applications each fall, NextGen's Grants Committee invites approximately 10 finalist nonprofit organizations to present their grant proposals at our Annual Community Showcase. This public meeting culminates with NextGen members voting to select the organizations that will receive our grant funding for that year.
If you're a qualified non-profit serving the Greater Rochester Area who is interested in applying for NextGen Funding, be sure to subscribe to our Newsletter via the form on the bottom of our website to receive our annual RFP and important news and updates.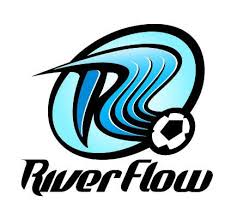 River Flow Soccer Club
RiverFlow Soccer Club is a not-for-profit, 501(c)(3) organization with a 100% volunteer staff of coaches, managers and Board of Directors. Since their founding in 2002, the mission of RiverFlow Soccer Club has been to use soccer as a vehicle for positive change in the City of Rochester, NY and neighboring communities. They have a diverse community of volunteers dedicated to building productive responsible citizens and bridging racial, cultural and socio-economic divides.  They value our diversity and use soccer as a venue to bring people together.
NextGen's grant will assist in "Leveling the Playing Field for City Youth" and Growing team soccer participant numbers from "crescent" neighborhoods and recently settled families. ($3,000)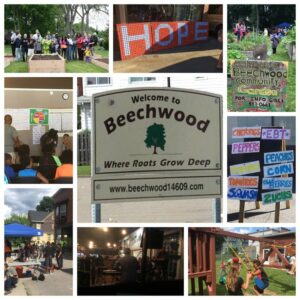 411 Ministries Beechwood #BeechwoodFlourishing

411 Ministries' vision is to see their neighborhood flourish spiritually, relationally, and economically as the gospel of Jesus Christ is expressed in the thoughts, words, and deeds of its residents.  441 Ministries Beechwood is a Christian non-profit organization, which partners with local churches and other like-minded organizations to bring hope, healing, and holistic development through the proclamation of the gospel of Jesus Christ to the Beechwood neighborhood of Rochester, NY.
NextGen's grant will assist with needs in the "Beechwood Community Garden", supporting maintenance and upkeep of a community garden that provides access to fresh produce. ($600)
Monroe County Department of Human Services provides income support services, medical assistance and comprehensive services to populations in need.  The Children's Detention Center is a secure detention facility for youth up to age 18 who are awaiting adjudication. The center serves the entire Rochester/Monroe County area and also some outlying counties as needed.
NextGen's grant will assist in the "Children's Detention Center Greenhouse Project" and help with the purchase and assemble the greenhouse, continue with mentoring and nutritional education. ($2,000)
Brightstar Community is a non-profit organization making a difference for our Rochester local women who have been victims of sex trafficking, prostitution, abuse and addiction.  They are dedicating our first house to their dear friend, Lisa Rainey Miles. One of their first visionaries of Brightstar Community whose life ended far too soon. She's their angel and their "Bright Star" as they create a safe home for Rochester's victimized women. Brightstar Community is the only two-year residential home and program in the Rochester/Monroe County area for adult women affected by addiction and sexual exploitation to heal and find their true self. 
NextGen's Grant will assist in furnishings for "Lisa's House" ($3,000)
St. M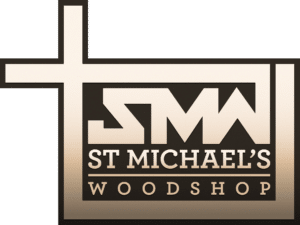 ichael's Woodshop - Student Stipends
St. Michael's Woodshop provides the opportunity for at-risk city teens, aged 14 to 18, to learn a trade and earn stipends based on attendance and cooperation. The program additionally focuses on teaching responsibility, allowing students to learn to cooperate, provides assistance with homework and personal problems, and assists students to graduate from high school. The original program began in 1967 and collaborates with other local organizations, for example, "Students built bookcases for city school second graders and for Mayor Warren's "Story Time with Style" program; helped Cub Scouts with their soapbox derby models; built a dollhouse for the Monroe County Family Court Children's Center, etc."
NextGen's grant will allow five students to spend four months each in the program. ($3,000)
The South Wedge Food Program (Presbytery of the Genesee) - Emergency Food Program

The South Wedge Food Program is unique in that recipients do not need to provide proof of income or referral paperwork (which can be deterrents to people accessing the nutrition they need at other programs). It is also not zip-code limited. Provided food includes vegetables, protein, milk, and staples such as pasta, cereal and applesauce. Personal hygiene items are available as are volunteers to assist clients with referrals to social services or to provide a listening ear. A focus is providing food with "dignity and respect".
On an average day, 20 people are served. The pantry is open three days a week for three hours. Food is purchased through a significantly discounted rate through FoodLink, and the program collaborates with other local organizations.  
NextGen's grant will assist throughout the next year with the emergency food program.  ($3,000)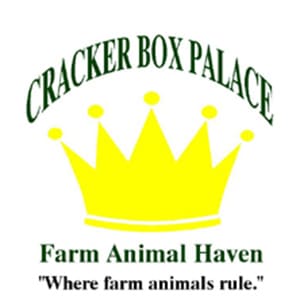 Cracker Box Palace, Inc. (STEADY Work Program)

Cracker Box Palace serves as the large animal shelter for Wayne County. The STEADY Work program allows young adults (ages 18-24) to learn soft skills and work 15 hours per week over a six-month period. Partnerships with Literacy Volunteers and Wayne County Catholic Charities ensure a successful program that may involve obtaining a high school diploma, returning to school, or entering the workforce, while pairing participants with the right resources for success.
THe STEADY work program was piloted in 2013 with one participant and now has thirty participants exit the program with twenty five employed in Wayne County.  "Anyone is allowed to apply that wants to make a significant change in their lives and find a job." ($1,000)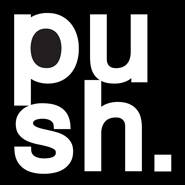 PUSH Physical Theatre, Inc. - PUSH Yourself: Toward Strength of Body, Mind and Character


PUSH Physical Theatre's mission is to "create and perform physical stories to inspire change and empower learners of all ages to tell their own stories. PUSH is developing a new physical theatre residency model, including: "a project planning session; a collaborative staff training session; a PUSH company preparatory work session; a residency to include a total of ten contact sessions of 90-minutes each for a group of 20 teens – eight skill-building and rehearsing sessions, one demonstration session, and one reflections session; a PUSH/ Villa of Hope reflections/review/evaluation session; a PUSH company review session; and the preparation of a final report with recommendation notes to be shared with the PUSH Board of Directors and Villa of Hope staff."
Teens in Monroe County receive trauma-informed care at the Villa of Hope to address behavioral, educations, and emotional needs. Twenty participants in this program, aged 14-18, will learn to use theatre and movement skills to engage their body and mind as they "push" toward a healthy state. An additional twenty-teens will be invited to a presentation session as the audience.    ($1,000)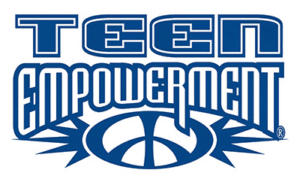 Center for Teen Empowerment
Youth Leadership and Employment Project; This project will support intensive leadership training for newly hired Youth Organizers who will create and host community uplift initiatives for their peers in the Southwest neighborhood. Youth Organizers will gain workforce and career skills while inspiring their peers and community leaders to take an active role in creating changes in our city needs.
($2,500)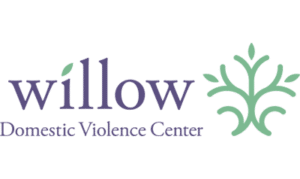 Willow Domestic Violence Center
Pet Program; This program will help to educate staff, volunteers, clients, and our community about the correlation between pet abuse and domestic violence, and train staff and volunteers in providing high quality services for survivors and their pets.
($1,000)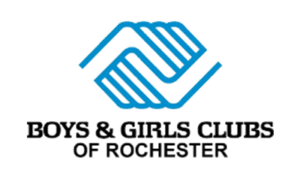 Boys and Girls Clubs of Rochester
STEM Everything; This program is designed to promote interest in and awareness of science, technology, engineering and math (STEM) and provides STEM-related learning opportunities for traditionally underserved groups, including girls and young people of color.
($2,500)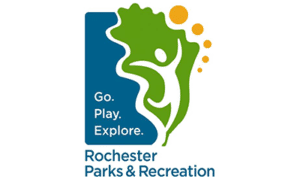 City of Rochester Department of Recreation and Youth Services
Salam Community Garden; This program will engage youth in the stewardship of a youth-focused community garden, that will teach youth how to plant, tend, harvest and cook using the produce they grow. The garden will also provide a communal space for growing.
($2,000)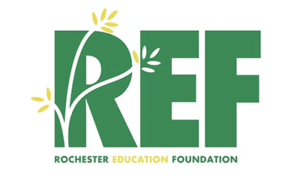 Rochester Education Foundation
Rochester College Access Network: College Connections; This program provides Rochester students with a relaxed, semi-structured environment in which to learn about college and careers from current college students and young professionals.
($750)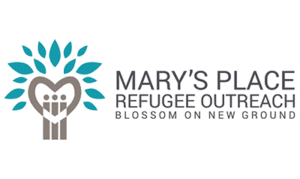 Mary's Place Refugee Outreach
Job Skills Development; This program will assist refugees to gain the needed skills to become financially and economically independent. The goal of this program is to assist the refugee population of Rochester to secure permanent, meaningful employment.
($1,000)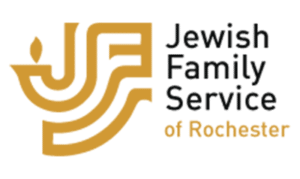 Jewish Family Service of Rochester, Inc.
Pencils and Paper; This program will serve the educational and creative needs of children in Monroe County by providing free school supplies to teachers at high poverty schools.
($2,000)
Life Listening Resources at Coffee Connection
Job Creation and Training; This program will secure additional staff for an expanding nonprofit business which provides the context and financial support for a program empowering women on their journey toward sustainable recovery from addiction and towards self-sufficiency.
($2,000)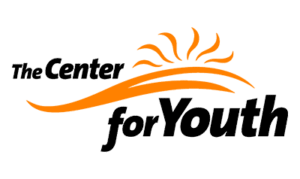 The Center for Youth
Crisis Nursery; The Crisis Nursery is the only program of its kind in NY State to deliver emergency care to babies and children during family emergencies.
($2,500)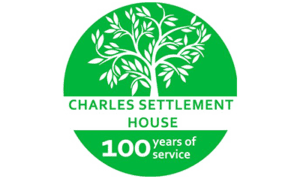 Charles Settlement House
This poverty-focused project provides personal care items to low-income individuals primarily in the Northwest quadrant of the City of Rochester.
($2,000)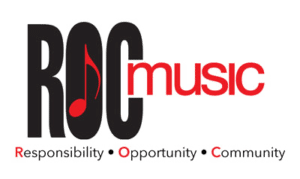 RocMusic Collaborative
This education program offers classical music instruction and instrument lessons at the Edgerton Recreation Center in the City of Rochester for low-income students.
($2,500)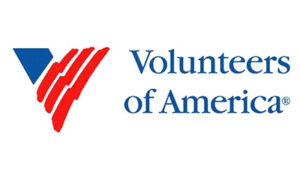 Volunteers of America
This education program offers a week-long youth camp that is staffed by emergency service volunteers.
($2,000)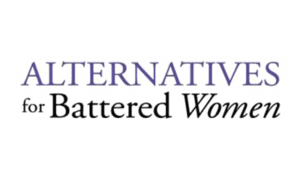 Alternatives for Battered Women (renamed to Willow Center)
Funding will help purchase computers for academic usage by the children of the families staying in ABW facilities.
($1,000)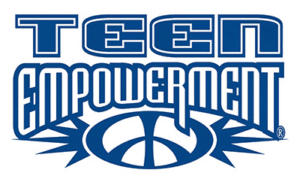 Center for Teen Empowerment
Funding will support Teen Empowerment's youth organizing project that trains teens and employs them, in addition to an annual symposium for youth.
($2,500)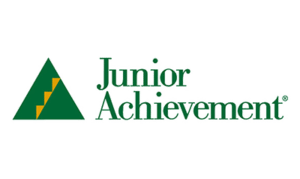 Junior Achievement of Central Upstate New York
JA Finance Park: An educational program that provides foundational personal finance and career-based instruction.
($2,000)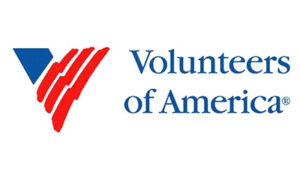 Volunteers of America's School Age Program
This program allows the VOA to take the children (many from low-income families) on field trips to the Rochester Public Market, the Genesee Country Village & Museum and Strong National Museum of Play and help promote the children's social, cognitive, emotional and physical development.
($2,310)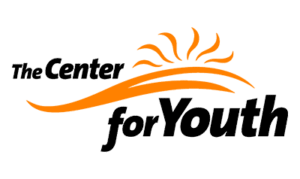 The Center for Youth
Strings for Success – A violin instruction program for city youth at School #19.
($2,500)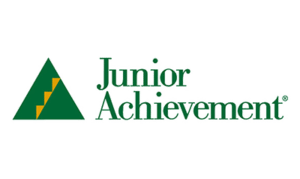 Junior Achievement of Central Upstate New York
JA Finance Park – An educational program that provides foundational personal finance and career-based instruction. 
($2,250)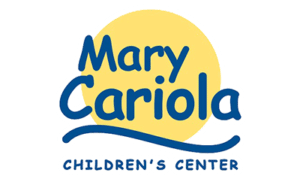 Mary Cariola Children's Center
Masterpiece Gallery – A yearlong arts project involving students, teachers, and therapists in creating gallery pieces.
($1,250)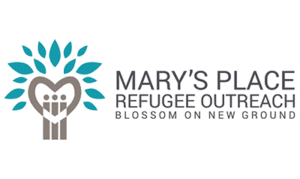 Mary's Place Refugee Outreach
Expanded after-school and ESL programming for refugee populations in the Northwest section of Rochester.
($1,000)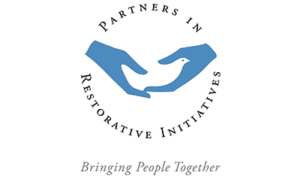 Partners in Restorative Initiatives
Restoring and Empowering – Providing restorative practice training at Young Women's College Prep that will help to build relationships and deal with conflict.
($1,000)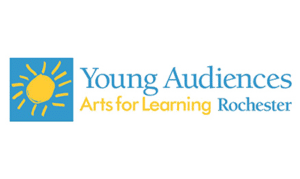 Young Audiences of Rochester
The Possibility Project – An original theater production done by a diverse group of youth across Monroe County.
($1,000)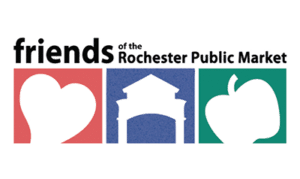 Friends of the Rochester Public Market
Funding would support the token program at the market, which was initiated in 2008. Food stamp-eligible residents are able to use their benefits cards to buy tokens and exchange them for fresh produce at the market.
($2,500)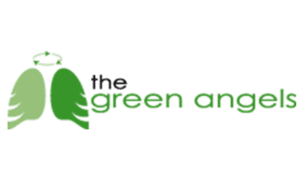 The Green Angels
This program provides a printed community resource guide in Wayne County for low-income residents with limited access to the Internet and other services.
($2,000)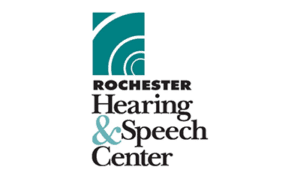 Rochester Hearing and Speech Center
Summer Services Outreach provides speech language therapy, academic readiness, and early literacy enrichment to 200 preschool-aged children over a seven-week period. Participants are primarily low-income residents of Rochester.
($2,000)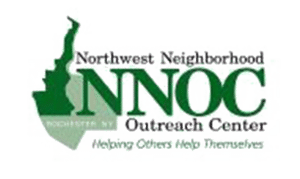 NW Neighborhood Outreach Center
Serving residents in the Northwest section of Rochester, this program helps provide identification documents, including birth certificates and non-driver state identification cards, to residents who cannot afford the cost of obtaining them. Once they have the proper ID, these residents have greater access to employment opportunities and services.
($1,500)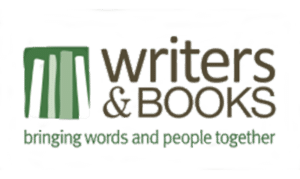 Writers and Books
This grant will support the development of an online literary magazine written for and by local teens. The organization will partner with area high schools and businesses on this project with the goal of encouraging youth to participate in creative writing, poetry and literature.
($1,000)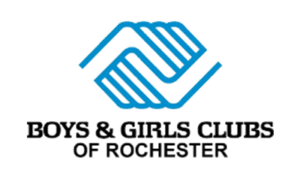 Boys & Girls  Clubs of Rochester
This grant supports an accelerated reading program for club members, ages 6 to 18, with the goal of measurably improving reading levels each year.
($2,500)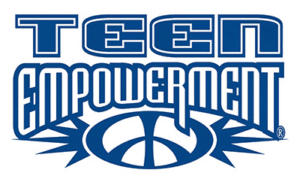 Center for Teen Empowerment
Funding will support Teen Empowerment's youth organizing project that trains teens and employs them, in addition to an annual symposium for youth.
($2,500)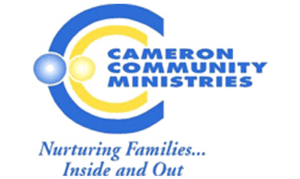 Cameron Community Ministries
In an effort to bring children up to grade level in reading and math, this grant will support after-school tutoring and provide students with access to the facility's computer lab.
($2,000)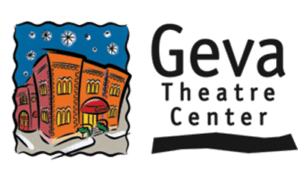 Geva Theatre Center
PLAY is an interactive arts experience for city of Rochester youth in grades kindergarten through 12. This grant will support the program, which takes a 360-degree look at play production and goes well beyond a viewing experience. 
($2,500)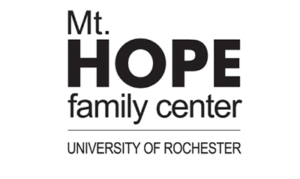 Mt. Hope Family Center
Building Healthy Children is a support service for young women who have become mothers before reaching age 21. Funding will be used to provide baby items, books for children and more.
($1,500)
ArtPeace
A year-long program uses an original musical drama production as an engagement and development tool for 40 diverse youth. 
($2,500)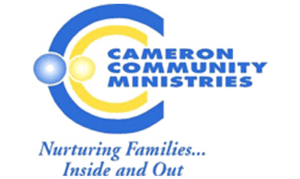 Cameron Community Ministries
This daily, after-school arts program for 40 elementary children at School #30 will involve two activities per month. This program will run from January to June.
($2,500)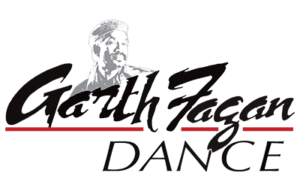 Garth Fagan Dance
Collaboration with Urban Choice Charter School in Rochester, this program will provide access to high-quality dance for 50 city youth. The dance troupe will provide two, hour-long dance instruction sessions each week.
($2,500)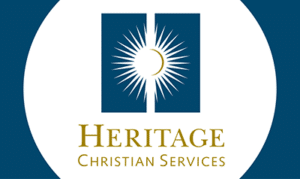 Heritage Christian Services
"Arts for All" is a series of art exhibits that will provides access to arts for people of all ages and abilities. The program also will include an outdoor concert. 
($1,150)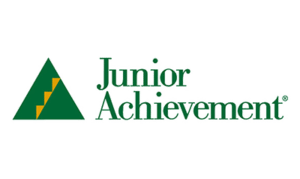 Junior Achievement of Central Upstate New York
Junior Achievement will provide hands-on activities in elementary schools to promote financial literacy and provide role models and connections to educational opportunities. 
($2,000)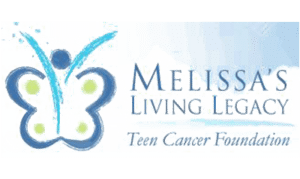 Melissa's Living Legacy Teen Cancer Foundation
Teens Living with Cancer is a support, mentoring and empowerment program for youth dealing with cancer at a young age. Dharma Rama is a wellness retreat designed to empower participants. The program will serve 15 to 18 youth between the ages of 13 and 22. 
($1,000)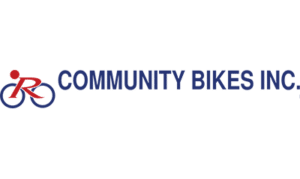 R Community Bikes
This all-volunteer group provides free bicycles to children and promotes physical activity and healthy living. The group actively engages the community, in addition to youth and volunteers.
($750)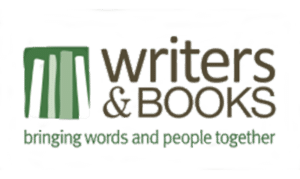 Writers and Books
This project is a partnership with Generation News in which the two organizations will focus on literacy efforts for young people ages 10 to 15. This program will have two sessions in the 2010-11 school year. 
($1,380)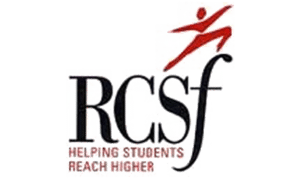 Rochester Children's Scholarship Fund
Enable four high-achieving ninth-grade students from low-income families to receive financial assistance and be linked to intervention services for one year. (The Scholarship Fund will continue to support the students for the remaining three years.)  
($2,400)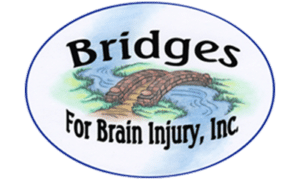 Bridges for Brain Injury's Wildlife Defenders Program
Support a one-week camp for children that will be coordinated and led by individuals with brain injuries as part of their rehabilitation program. 
($2,500)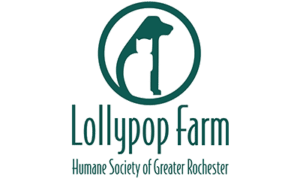 Humane Society of Rochester and Monroe County's "Paws for Literacy" READ Program
Utilizing volunteers and their trained therapy animals, Lollypop Farm reaches out to children who need special help in reading.  This grant supported after-school programs in the northeast section of the City of Rochester at The Community Place and the Society for the Protection and Care of Children for the 2009-2010 school year.
($1,500)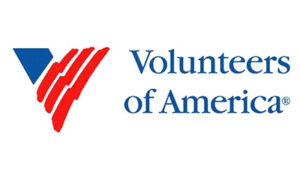 Volunteers of America's After-School Program  
Allow VOA to take the children (many from low-income families) on field trips to the Rochester Public Market, the Genesee Country Village & Museum and Strong National Museum of Play and help promote the children's social, cognitive, emotional and physical development.
($1,560)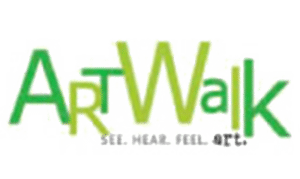 ARTWalk of Rochester's Youth Arts Advisory Council
Two mini-grants for two high school students ($500 each) so that each can create a piece of public art during the school year.  
($1,000)
Family Counseling Service of the Finger Lakes "Beyond the Crisis, Skill for Self-Sufficiency" Course
Partial funding for a six-week course designed to provide basic financial, safety and life-skills enrichment for survivors of domestic violence who are beyond the immediate crisis.
($740)
Donate. Decide. Make a Difference. Your money will have a greater impact through our YP giving circle - demonstrating the exponential power of working together to build a stronger community!
If you would like to learn more or talk to us, please fill out the form below!